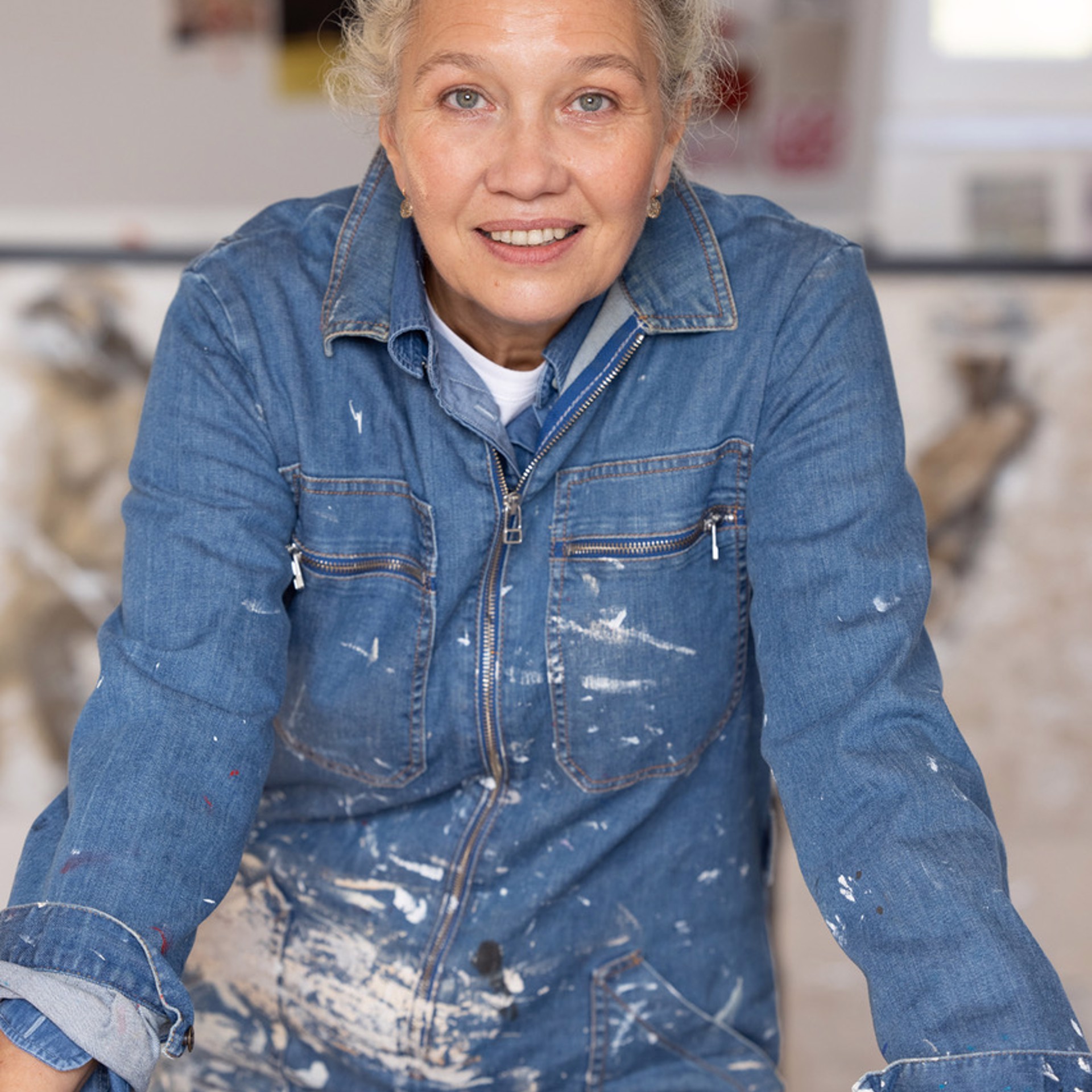 Painter & sculptor
Aude Herlédan was born in Paris in 1966. After spending her childhood in Kinshasa, Congo, and her adolescence in Paris, she left, alone, to continue her studies in London. There, a decisive encounter with Samuel-Francis Clapp, an American art collector, prompted her to study applied arts. She entered the école Estienne in Paris, from which she graduated in graphic arts in 1989. That same year, Aude Herlédan also won the Parsons School competition in New York.
In her life as in her creations, Aude Herlédan has always sought to broaden her horizons, both through journeys and encounters. After completing her studies, she moved to Recife and then to Manaus, Brazil, to live in a community of artists. She then led artistic missions for the United Nations in Nairobi, Kenya. There she met the American photographer David Blumenkrantz, with whom she went on to found a photographic laboratory for Kenyan journalists. In 1990, Aude Herlédan made numerous photographic reports in East Africa, in collaboration with the Kenyan Ministry of Culture.
Returning to Paris in 1992, Aude Herlédan embarked on a career as creative director in an advertising agency, where she designed campaigns for major international brands. In parallel to this stimulating career, she studied nude drawing at the école Nationale des Beaux-Arts de Paris and art history at the école du Louvre. Throughout all these years, Aude Herlédan never ceased to develop her artistic expression through painting and sculpture. Her sources of inspiration are many, and her insatiable curiosity is nourished by all forms of artistic expression: literature, dance, cinema, music, photography…
Aude Herlédan now lives in Paris and Sologne, where she has her studio. Her work is represented in Paris by 1831 Art Gallery, which she created with her husband and the support of her three children. One can also discover her creations in many galleries around the world and at major international contemporary art fairs and events. Many collectors, curators and designers from all five continents closely follow Aude's work.
Read More